Our first in-person retreat in over a year!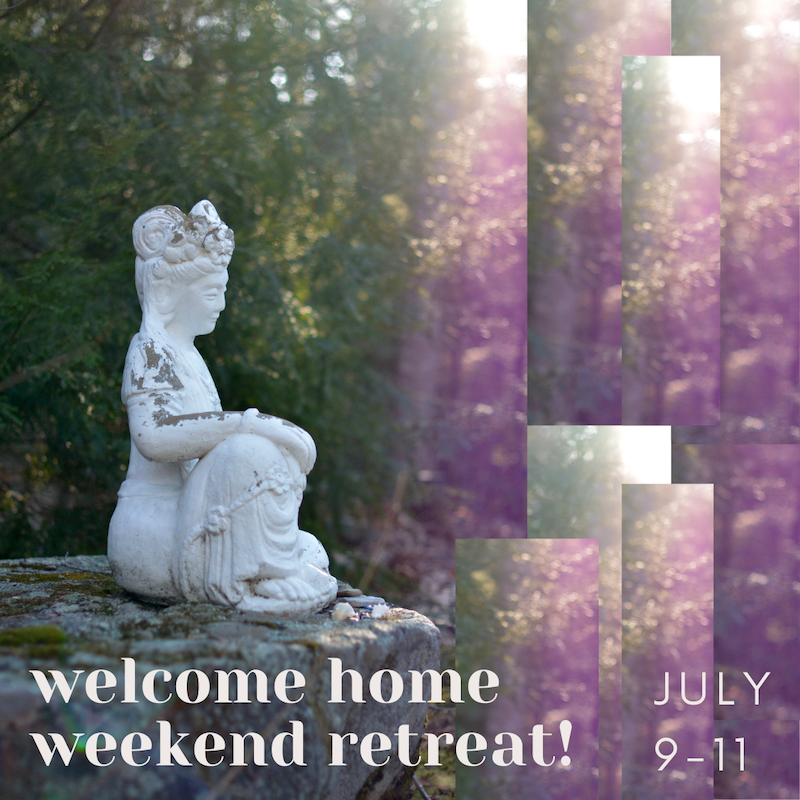 Welcome back to Aryaloka! This is our first in-person retreat (with an online option) in over a year! Welcome back to meditation and puja in the shrine room; welcome back to the stupa; welcome back to good company and inspiring conversation; welcome back to in-person communal Dharma-practice!
On this weekend we will focus on the basics of Dharma practice centered around the theme of finding refuge. This past year has been filled with challenges and loss, and with new priorities and depth. What did we do that was fruitful? What was difficult? What would we like to let go of? What would we like to embrace? 
The language of finding refuge is central to Buddhist practice — the Buddha cautioned us about taking refuge in things that in reality could not provide what we were looking for; he pointed towards the Dharma-life as a way to find true refuge, true freedom. We'll unpack this teaching in relation to the past year and where we find ourselves now.
Safety:
How are we coming together safely?
We are requiring that all in-person participants be fully vaccinated vs Covid-19.
We have installed new air purifiers with virus-destroying technology!
We will have the same few people working in the kitchen.
We will practice social distancing in the shrine room and at meal-times.
There will be some new cleaning and sanitation protocols.
There will be one-person per bedroom with camping also available.
The retreat population will be limited.
*Please let us know if you have questions or concerns about how we're coming together.
"People driven by fear seek many refuges,
Whether mountains, forests, or shrine parks.
But such a refuge is not safe, surely not supreme.
Arriving at such a refuge, one is not free from all
suffering.

But one who has gone for refuge to the Buddha, the
Dhamma, and the Sangha,
Sees, with true wisdom, the Four Noble Truths:

Suffering, the origin of suffering, the overcoming of
suffering,
And the Eightfold Path leading to the cessation of
suffering.

Truly, this refuge is safe, this refuge is supreme.
Having come to this refuge, one is truly freed from
all suffering."
from the Dhammapada
Online Zoom Option:
If you are not vaccinated, or if you are not quite ready to attend an in-person retreat, we will share part of the program on Zoom so you can participate. (Schedule forthcoming)
Because the retreat population will be limited, we recommend booking soon. We look forward to hosting you!
Led by Amala, Cittavan, Shraddhavani and Suddhayu
At Aryaloka, we strive to make our programs available to everyone regardless of their financial circumstances. Our fee structure allows you to pay according to your means. 
The Sustaining level is for people comfortably paying their rent or mortgage, and who can afford the occasional meal out and movie. The Sustaining level helps Aryaloka offer lower prices to those who could otherwise not afford to attend. Any payment above the advertised fee is a tax-deductible donation. 
The Mid-Level fee is for those who have a regular income and are paying their mortgage or rent. Mid-level fees contribute to Aryaloka's operating costs. 
The Base-Level fee is for those without an income or with an income low enough that making ends meet is a challenge. 
Those whose circumstances are not included above can email or call the office to make other arrangements. info@aryaloka.org | 603-659-5456
When
July 9th, 2021 7:00 PM through July 11th, 2021 3:00 PM
Location
14 Heartwood Circle




Newmarket

,

NH

03857




United States
Event Fee(s)
| | |
| --- | --- |
| Sliding Scale 1 | $ 320.00 |
| Sliding Scale 2 | $ 240.00 |
| Sliding Scale 3 | $ 160.00 |